Welkom bij Imkerij Immenhof
Laat u rondleiden in de wereld van bijen, een wereld vol ijver en saamhorigheid. Kom wandelen in onze prachtige tuinen, compleet met een lunch of hightea. Of kom heerlijk tot rust in onze Bed Bij Breakfast. Informeer naar al onze mogelijkheden!
Theetuinen | Hangmattentuin | Balinese tuin | Heksenhuisje
Prachtige exclusieve tuinen
Wilt U even rondlopen in de prachtige theetuinen van Imkerij Immenhof? We bieden u de mogelijkheid om onze theetuinen te bezoeken. De tuinen zijn geopend van half mei t/m half oktober.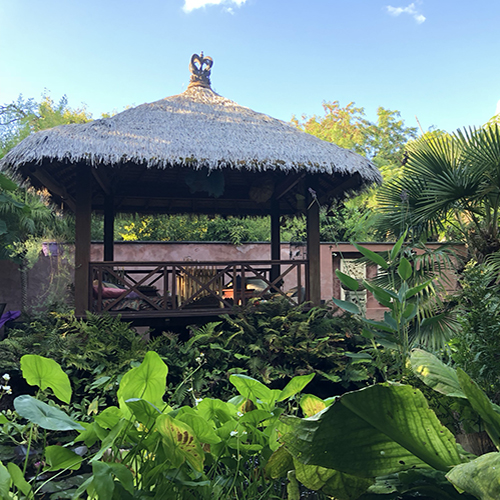 Kom genieten van een heerlijke, biologische lunch of high tea!
Rondleidingen
U kunt een rondleiding boeken als groep vanaf 8 personen of om als individu aan te sluiten bij een andere groep.
Eten & Drinken
Ons terras is van woensdag t/m zondag geopend voor een heerlijke biologische kop koffie of lunch.
Bed Bij Breakfast
Kom bij ons logeren in tropische sferen. U beleeft een bijzondere ervaring binnen onze bijzondere tuinen!
Bruidsparen
Wij zijn een unieke locatie voor een huwelijksreportage. Neem contact met ons op.
Imkerij Immenhof is meer dan alleen een imkerij. Het is een bedrijf bestaande uit diverse facetten, opgezet en uitgevoerd door gedreven gezinsleden met ieder hun eigen talenten en kwaliteiten.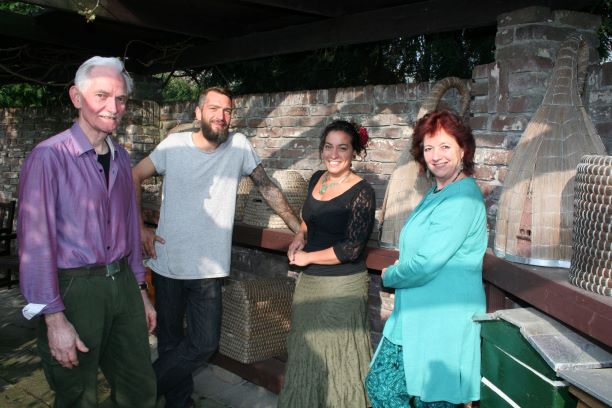 Bestel online in onze webshop of bezoek onze winkel!