Vanaf half mei tot 1 oktober/half oktober (afhankelijk van het weer) is ons terras geopend van woensdag t/m zondag. Zonder reservering kunt u bij ons terecht voor heerlijk biologisch eten en drinken. Koffie of thee (vers, Peeze, Numi, Yogi), soep, tosti's, gebak/muffins, huisgemaakte limonades en smoothies en snacks. U kunt bij ons pinnen. Voor openingstijden klik hier.
Een uitgebreide lunch en high tea zijn alleen mogelijk op afspraak. Deze zijn vegan, vegetarisch, glutenvrij (geen coeliaki) verkrijgbaar. Een geheel biologische, seizoensgebonden lunch of high tea op ons terras tussen de tropische planten. Voor de high tea heeft u de keuze uit 3 tijden; 11.00, 13.00 of 15.30 uur. 
Indien u met maximaal 15 personen wilt lunchen in de Balituin in plaats van een high tea, betaalt u net als de high tea € 34,- pp.
Voor het reserveren van een lunch of high tea kunt u telefonisch contact opnemen met Wieneke Hallmans of u kunt het reserveringsformulier onderaan de pagina invullen.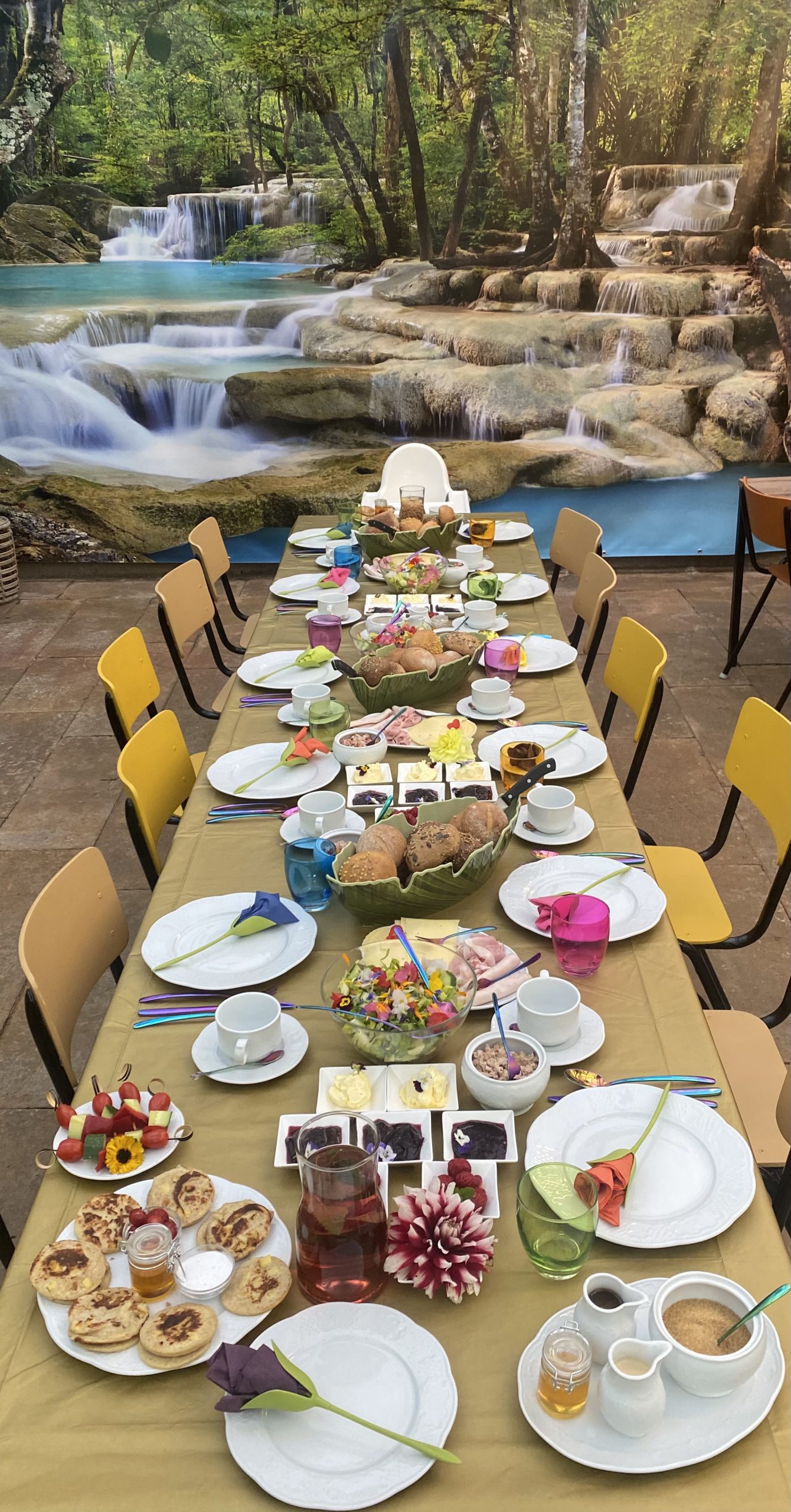 Vanaf minimaal 2 personen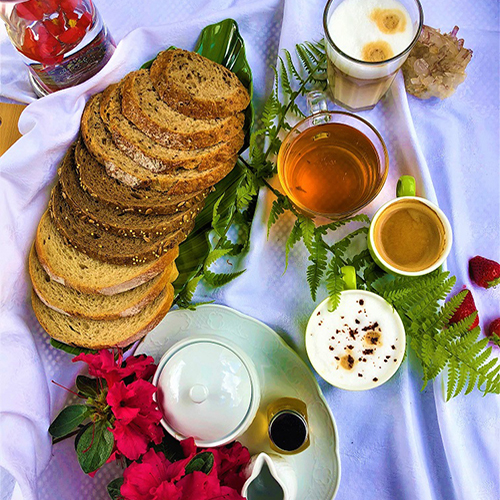 Tarieven kinderen: 0-1 jaar gratis | 2-4 jaar € 10,- | 5-10 jaar € 19,50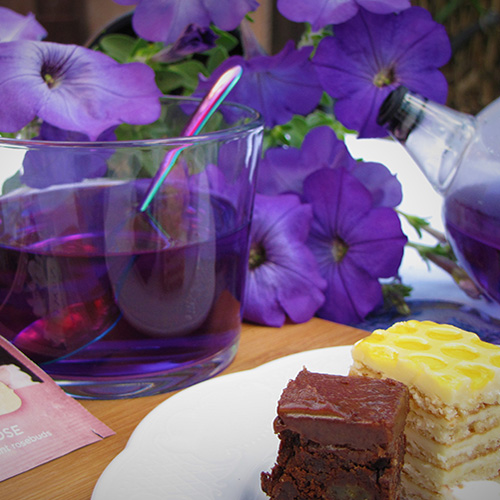 * Vegan: muhammara, hummus, Indonesisch gekruide tempéh met atjar
* Vegetarisch: eiersalade, mozzarella, hummus
Tarieven kinderen: 0-1 jaar gratis | 2- 4 jaar € 10,- | 5-10 jaar € 20,95- |